We love hearing from all our pup owners. Here are some kind words from our pup parents.
Hi Helena, Everything is going very well with the pooches. Both of them have had "the surgery"....Ernie recovered quite well as for Oscar took a little more time. They are just so comical and keep us quite entertained. I think your business card looks great and we would be honoured to have Oscar as part of your advertisement. In fact, if ever you need a reference, please do not hesitate to share our phone number or my email address. Take care!!
Hi Helena! I know it has been a while since we talked and the last time we talked was when I picked up my adorable puppy Koko - she is about 5 and a half months old now and doing awesome:) She is about 55lbs now (that what she was at the vet on the 22nd)...she is so big...she just finished her last shot for lepto and she will be going to get fixed on Aug 6. She is actually really tall and absolutely gorgeous. We have done our training class too:) she did awesome. I am going to send you a pic now that I took. (I was just thinking about how I haven't updated you since we got her and I know you love the updates and pictures) Maybe I will bring her up one day so you can see how big she gets when she older:) hope to hear from you soon
Hello Helena, How have you been? We wanted to give you an update with some pictures of our little boy which we named Jakson. Jakson has been a great addition to our family. The first week was a little rough throughout the night with getting up to go to the washroom but he was been doing great ever since. He knows a majority of the basic commands now, sits on call, goes to the front door when he needs to go to the washroom, responds very well to his name and is very nice and friendly with the kids and other pets. He has adapted very well to his crate when we are away at work. He is very loving and caring and is always a pleasure to be around. He has been very good on walks at night throughout the week and is always super excited and knows where home is at the end of each walk. We absolutely love him from the moment we picked him up July 10th. Thanks for blessing us with such a great pup.
Dogs Are Not Our Whole Life, but They Make Our Life Whole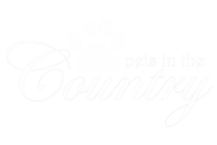 We are pleased to have serviced the GTA and coast to coast Canada since 2007 with loyal, loving family pets and look forward to continuing in the years to come.