TIPS ON HOUSE TRAINING YOUR NEW PUPPY
Basic Training
Crate Training
Location of Crate
TIPS ON HOUSE TRAINING YOUR NEW PUPPY
When you are watching your puppy:
Remember that puppies respond to very basic reflexes with regards to their toilet habits. Take advantage of these very basic reflexes and turn them into house training. There are certain times when puppies naturally will have the call of nature.
After Eating – After Drinking – After Napping – After Playtime
Remember to go outside with the puppy. Pick up the pup and go outside with him/her. If you put them outside by themselves they will be so upset about being separate from you that they will not go on their own. Make a big fuss over the puppy when it goes outside. They will learn to urinate outside just to please you. Watch your puppy. Pups do not just squat and urinate. They search out for just the right spot thereby giving us ample warning.
The Umbilical Cord Method
This method of house training is best used with the other techniques detailed above. Attach you pup to a long leash that is tied to your wrist or waist. This allows it a certain amount of freedom while ensuring your constant supervision over its activity. The pup cannot wander away to have an undetected "accident" and you can anticipate the pup's need to potty, taking it directly outside.
When you are not watching your puppy:
A very natural instinct in the dog world is the instinct to not soil its own space. We can take advantage of this natural instinct with crate training. If a puppy is left in a crate it will be faced with a decision. It can either hold it or sit in it. Most puppies will try to hold it. If you allow them too much space of course, they will sleep in one end and urinate in the other end. Block off larger crates into smaller areas and once he has been good for a few days, slowly increase the amount of space that he can have.
Basic Training
Crate Training
Location of Crate
Introducing a Puppy to Their New Home
Introducing a Puppy to Their New Home
Start a Routine and Stick to It
Surviving the First Night
Introducing a Puppy to Their New Home
When bringing a new puppy into your home, it's important to take some steps to help them feel comfortable and secure in their new surroundings. Here are some tips:
Limit access: Too many new places, smells, and people at once can be overwhelming for a new puppy. Instead, let them explore a designated area where you are present and gradually introduce them to other rooms in the house, one at a time.

Choose a potty spot: Establish a designated spot for your puppy to go potty and use a consistent command such as "go potty." Reward them with praise and a special treat when they go in the designated area.

Introduce them to the family: Introduce family members to the puppy one at a time and supervise young children. Encourage gentle interactions and discourage picking up the puppy. Avoid inviting friends or neighbors over until the puppy has had some time to adjust.

Introduce other pets: Take things slowly when introducing a new puppy to other pets in the household. Supervise interactions, and separate or redirect the puppy if the other pet becomes agitated.

Enforce rules: Establish household rules for your puppy and consistently praise good behavior. Decide where you want the puppy to sleep and whether they are allowed on furniture or to have food scraps from the table.
Start a Routine and Stick to It
Surviving the First Night
We love hearing from all our pup owners. Here are some kind words from our pup parents.
Hi Helena, Everything is going very well with the pooches. Both of them have had "the surgery"....Ernie recovered quite well as for Oscar took a little more time. They are just so comical and keep us quite entertained. I think your business card looks great and we would be honoured to have Oscar as part of your advertisement. In fact, if ever you need a reference, please do not hesitate to share our phone number or my email address. Take care!!
Hi Helena! I know it has been a while since we talked and the last time we talked was when I picked up my adorable puppy Koko - she is about 5 and a half months old now and doing awesome:) She is about 55lbs now (that what she was at the vet on the 22nd)...she is so big...she just finished her last shot for lepto and she will be going to get fixed on Aug 6. She is actually really tall and absolutely gorgeous. We have done our training class too:) she did awesome. I am going to send you a pic now that I took. (I was just thinking about how I haven't updated you since we got her and I know you love the updates and pictures) Maybe I will bring her up one day so you can see how big she gets when she older:) hope to hear from you soon
Hello Helena, How have you been? We wanted to give you an update with some pictures of our little boy which we named Jakson. Jakson has been a great addition to our family. The first week was a little rough throughout the night with getting up to go to the washroom but he was been doing great ever since. He knows a majority of the basic commands now, sits on call, goes to the front door when he needs to go to the washroom, responds very well to his name and is very nice and friendly with the kids and other pets. He has adapted very well to his crate when we are away at work. He is very loving and caring and is always a pleasure to be around. He has been very good on walks at night throughout the week and is always super excited and knows where home is at the end of each walk. We absolutely love him from the moment we picked him up July 10th. Thanks for blessing us with such a great pup.
Dogs Are Not Our Whole Life, but They Make Our Life Whole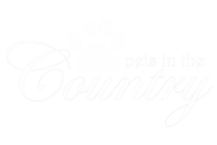 We are pleased to have serviced the GTA and coast to coast Canada since 2007 with loyal, loving family pets and look forward to continuing in the years to come.